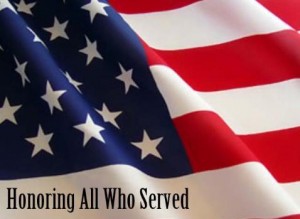 Blue Island American Legion Post 50 and the Blue Island Park District have finalized their plans for the sixth annual Veterans Day Parade to be held on Saturday, Nov. 8.
The parade will begin at 11 a.m. at 123rd and Western, proceed south to Union St., west on Union to Highland Ave., and north on Highland to Memorial Park at 128th St. The parade grand marshal will be former Tuskegee Airman Virgil Poole of Glenwood.
Following the parade, a variety of entertainment will be offered at Memorial Park. From 11:30 a.m. to 12:30 p.m., an antique car show will take place on the football field, with winners being selected in five categories: participants' choice, spectators' choice, club choice, best of show and best dressed. From 12:30 to 1 p.m., the Bagpipes & Drums of the Emerald Society will perform on stage in front of the stadium bleachers. At 1 p.m., an awards ceremony will be held for the winners of the car show. From 1:15 to 2 p.m., rising country music star Makena Hartlin will perform many of the more than 100 songs she has written. The day will conclude at 2 p.m. with a rifle salute by members of the Post 50 Rifle Squad.
In addition to the live events, there will also be displays of antique military vehicles and informational exhibits from various veterans' organizations. Beggar's Pizza and the St. Walter's School Student Council will have booths at the park to sell pizza and chili dogs, respectively.
Post 50's Veterans Day activities have earned recognition for the second consecutive year from the Veterans Day National Committee. Blue Island is the only Illinois community selected as regional site for the celebration of Veterans Day 2014. The committee is comprised of various national veterans and military organizations and selects a small number of regional sites for Veterans Day observances throughout the country.
Last year's parade, themed "Welcome Home," drew more than 90 entries and is viewable on YouTube under "Blue Island Veterans Day Parade 2013." A similar number of entries are expected for this year's parade, the theme of which is "Freedom Isn't Free."
In addition to the parade, Post 50 will conduct its annual Veterans Day Ceremony at 11 a.m. on Tuesday, Nov. 11, at Veterans Plaza, Western Ave. at Grove St., Blue Island. The public is invited to attend.
******All Classic cars, Hot Rods, Antique Cars, etc should turn off Western at Krueger St (between Tanks & BI park District lot) proceed East to Gregory, turn North.  The Romin' Chariots Car Club (Scott Schmaltz) will assign spaces to entries.
Line up starts at 9:30 AM****